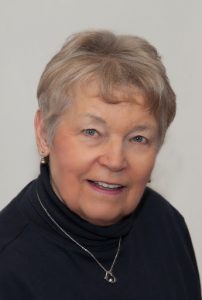 What is Between Inca Walls, A Peace Corps Memoir about and why did you write it?
My book is about an adventurous and romantically inclined 21-year-old who seeks fulfillment volunteering in Mexico and Peru. She joins the Peace Corps and works in the Andes, falls in love with her village, her indigenous pupils—and a university student. Violating the sexual prohibitions of her Catholic upbringing, she finds herself pregnant and must chose whether to marry the father of her unborn child.
I wrote it because I have always enjoyed writing since a child and have kept diaries and journals during my adventures. My two years in the Peace Corps were certainly a turning point and a key influence in my life. Before joining, I'd contemplated entering the convent. I wrote the book to explore my path from that goal to becoming pregnant and marrying in Peru.
Tell us about your work in the Peace Corps and how you became interested in it. What were some of the challenging and rewarding aspects.
The journey I took from my childhood in rural Eastern Montana, to urban California at age 16, and a summer in Mexico when in college, are covered in the first 4 chapters of my book. Briefly, I became enamored of the Hispanic culture when volunteering with Cesar Chavez in Parlier, California when we went door-to-door taking a census among the migrant workers. The next year, I spent two months starting a school and a library in Apaseo el Grande, Mexico with a group called Amigos Anonymous. Joining the Peace Corps was a logical next step.
All my experiences were transformative. I felt a level of emotion I'd never had before when living in Latin countries. And I learned new ways of living and loving. My ventures also helped me better understand my country, myself, and the kind of life and husband I wanted. 
The challenging part was surviving without the creature comforts I'd become used to like electricity, running hot and cold water, dependable transportation, flush toilets, etc. Also, it would have helped to have learned the Quechua language that the indigenous population spoke.
You have visited many countries. Any interesting stories or favorite place?
I have many great anecdotes, some of which are written about in my book and on my website, www.evelynlatorre.com.  I've had articles about some of my stories published in magazines like Overseas Adventure Travel's,  Dispatches and Clevermag.com. 
After finishing my second memoir about my 55 year bicultural marriage (due out in August, 2021), I plan to write about some of the interesting incidents from my travels.
I can't name one favorite place (though I did love Ireland) because each country is so unique they are impossible to compare with one another. I've enjoyed each and every one. I've spent a year living in Italy and a total of three years in Peru, so maybe those two are my favorites. It helps to be able to speak the language of the country to get to know the people. Nothing compares with the lived experience of other people.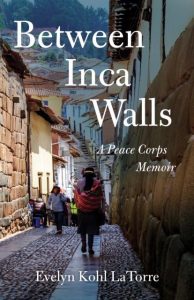 What was it like writing the book and disclosing personal information and stories?
YES! In the beginning disclosing the fact that I'd been pregnant on my wedding day was very difficult—almost as difficult as when I revealed that to my very religious parents in 1967. But, in a memoir one needs to be brave and truthful. There is quite a lot of research on how healthy it is to discuss traumatic events in one's life. I immediately felt great relief upon admitting my "sin."
Topics that might hurt others were off limits.
Any serendipity in your travels?
My life is filled with coincidences that have only furthered to help me grow. I consider to have lived a very charmed life filled with colorful adventures and people. I have been blessed with good fortune throughout my 77 years. And even when there has been a seeming misfortune, it often results in something positive.
One example is when I impulsively decided to jump over a tennis net after a college PE class and broke several teeth. Later, in Peru, because of that misadventure, I needed a root canal by a dentist in Cusco. The time I spent there between dentist visits I got to know my future husband!
There have been more mentioned in my book.