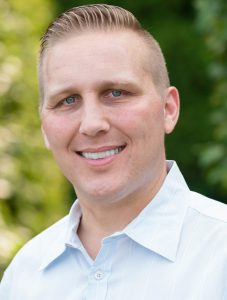 Spiritual Media Blog is a website that features guest posts, articles, interviews, and reviews about spirituality, psychology, and inspirational entertainment.
Dr. Matthew Welsh J.D., Ph.D. is the founder of Spiritual Media Blog. After graduating from law school Dr. Welsh created Spiritual Media Blog to be a source of inspirational content, media, and entertainment. He began his career in Hollywood working for an entertainment agency, the William Morris Agency, and then as a trial lawyer for the Department of Child Services in Indiana. He realized that he was not happy working as a lawyer. So, he quit his job as a lawyer to pursue his calling to become a psychologist and obtained his PhD in Psychology. He now works as a full-time clinical psychologist.
Dr. Welsh has presented inspirational lectures on how to create a meaningful career to venues across the country including the San Diego Convention Center, international not-for-profit organization Dress For Success, and the University of Notre Dame. He is also the author of The Bottom Line, a novel about a guy in college learning how to overcome the male ego.
Spiritual Media Blog is a creative outlet for his passions related to psychology, spirituality, and inspirational entertainment. His hope for Spiritual Media Blog is that it provides you with content that is practical, inspirational, and entertaining.
"Matt Welsh is a wonderful interviewer and blogger. He is an emissary for all things spiritual in cinema. Let his light inspire your light."
– Viki King,
Life Counsel and Best-Selling Author of
"How To Write a Movie in 21 Days – The Inner Movie Method"

"I really love your blog. I think you are providing a tremendous service to everyone who is interested in conscious and spiritual media."
-Rahi Chun
Actor and Producer of the
Authentic Listening Series
"Matt, I really admire what you are doing because I think you are one of the true pioneers in the industry."
-Jill Mangino
President of Circle 3 Media
Listen to Jill Mangino on Matt Welsh:
"Matt – you provide a valuable gift to those who are unsure about whether or not they can follow their hearts…. especially those people in more logical / technical fields like law, computers, etc, where intuition and feelings are often disregarded or disowned."
-Chris Cade
Creator of www.spiritual-short-stories.com
Author of Think Without the Box® – Stories For Spiritual Transformation

"Your work is a true service to the world."
-Jessica Maxwell,
Author of Roll Around Heaven,
Nautilus Book Awards Gold Winner
for Best Spiritual Memoir in 2010
Previous Nautilus Gold Medal winners include
the Dalai Lama, Thich Nhat Hanh, and Deepak Chopra

"Matt, you are an inspiring leader."
-Nathan Joynt
SEO Manager of Gaiam TV



"Matt, you are a master of re-invention… where few have the courage to step into the unknown, you thrive on meeting your true self in every experience. Congratulations! xoF"
-Farhana Dhalla
Author of Thank You for Leaving Me