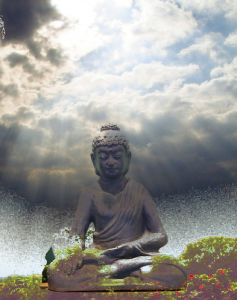 With the amount of time we spend on the internet, putting it to creative use is a good idea.
Using therapy to get in touch with your spiritual side
It's more of a simple concept than we tend to think. For example, we all spend time on the net wasting hours on personality quizzes. We use these to learn more about ourselves and our best qualities. Because they are all in good fun they won't provide information that tends to be accurate, unless you personally choose to believe it. Along a similar vein, you'll often find some quick quizzes online such as www.pastlife-test.com, which are fun and easy to complete, but once again are just fun. Looking at your past life properly can offer the same kind of, yet deeper insights.
It may sound worrying, but using therapy to discover a past life is possible and even beneficial. If you're feeling a little lost or like you have no purpose, getting more directly involved with your spiritual side can better aid your future. Past life discovery is a tricky topic, so using hypnosis services such as pastliferegressionqhht.com can help point you in the right direction. Past life regression therapy is a more serious alternative for the open minded, and there isn't a harmful side to it.
Online DNA services to research your roots
It's common for DNA services off the web to be the more popular option to traditional testing for a variety of sectors. The excitement around finding out where your familial line comes from, and what countries your bloodline originates from is immense. They're quick and easy to use, with any waiting time being that of the postage. With many sites such as 23andme.com offering multiple services like ancestry and health report packages, it's makes the idea even more enticing as you'll be given probability statistics on common genetic ailments.
This is also a notion that worries people however. Are these statistics true? Is sending off your DNA to a company who has to pass it onto third party research facilities a good idea? These are all questions you'll have to answer from person to person. Whilst it may sound shady, there are plenty of policies in place to make the process a lot safer. Your DNA is kept confidential so your name and details aren't passed on with it.
Building a family tree
These sites put control directly in your hands, allowing you to search for the information you want to know. If you're interested in further tracing your roots and mapping out where you came from, and want something a little less risky, you can do it yourself with online family tree builders.
These sites will usually offer you use of their tree map free of charge, however some offer free trials and expensive subscriptions after that. There are well known places like ancestry.com with billions of results in huge databases, but many others exist and often at cheaper subscription charges.
With the amount of time we spend on the internet, putting it to creative use is a good idea.