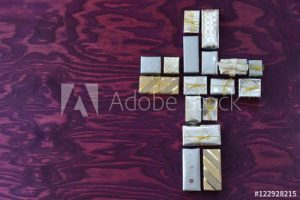 Did you know that 55% of American adults pray daily?
Prayer is one of the best ways to grow spiritually and develop your relationship with God. However, it's also a very personal and unique experience—no two people pray the same.
If you're struggling to find what prayer methods work best for you, you may find a solution through prayer and Bible apps. But which apps are the best for helping you grow your faith?
We're here to fill you in. Keep reading below to learn about five of the best apps that encourage prayer and Bible study.
1. Amen
The Amen app is available for iOS and is arguably the best audio bible app available. With Amen, you can listen to narrated Bible passages and Bible bedtime stories.
Amen prides itself on crafting a Christian approach to mindfulness. So, you'll find that Amen offers even more resources, such as daily prayers to help dispel anxiety and stress.
You can browse through meditations to help you further your faith and alleviate your worries by meditating on the word of the Bible. There is even a mood tracker feature to help you track your progress.
2. Prayers & Blessings Daily
Prayers & Blessings Daily does exactly what its name suggests: sends users inspiring daily prayers and blessings! It's extremely accessible too, as users can have the text read aloud.
Prayers & Blessings Daily is one of the best prayer and Bible apps if you're searching for a way to share your faith with others. If you find a prayer that really speaks to you, you can use the app to share it via email, SMS, and social media.
3. Echo Prayer
Echo Prayer is a great app available for both Android and iOS users. If you struggle to keep track of all your prayers, Echo Prayer is the solution. With Echo Prayer, you can make a list of your prayers and even mark them as answered.
It's also a great way to connect with your family and friends. If they have the app too, you can share your prayers with one another. This is perfect if you have an upcoming trip, for example, that you want to pray on as a group.
4. Prayminder
If you have a busy schedule, it can be hard to find time to pray. Prayminder, available for both Android and iOS, makes it easy to build a prayer habit.
With Prayminder, you can set alerts to remind you to pray at a certain time or throughout the entire day. You can even develop a prayer and gratitude list within the app.
5. Pray Together
Pray Together is an app available for Android and iOS that connects Christians around the world. With Pray Together, you can view prayer requests from other users. You can even post your own if you need extra support from fellow Christians.
It also allows you to connect with friends and family who also have the app. You can create private groups to see all the prayers from your friends in one place. The app even has a messaging feature, allowing you to chat with friends and family about your prayers and other faith-based topics.
Finding the Best Prayer and Bible Apps for You
Everyone prays differently. As you continue on your spiritual journey, you'll begin to understand which methods and resources work best for you. The list of prayer and Bible apps above will give you a good starting point as you continue to build your faith through prayer!
Looking for more? Check out the rest of our website for more articles exploring spirituality and religion!