Below are 3 pieces of art created and submitted by artist Marc Eden. Marc works as an intuitive artist, injecting high-vibrational frequencies into his artwork . He can do graphic design and also design amazing websites. When he creates his artwork he connects with universal energy which adds very positive and loving energy. He uses sacred geometry. When viewing his art you may experience a tingling sensation to one of your chakras.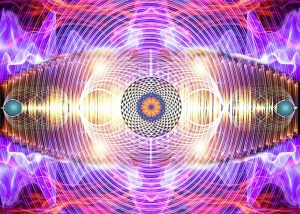 Mark stated that the image to the left is used to assist with opening the third eye. According to Mark, "The way to use the image. There are 3 circles. One in the center, one on the left, one on the right.  Stare at the center circle but at the same time look at the two outside circles, so you are looking at three directions at the same time.  At the start this may be a bit painful as the person gets used to use there third eye.
The second image below is to assist with going into the Akashic records….
The third image below to assist with connecting to a guide. It is essential to stay open to this, as each person will resonate to a different frequency, so will connect with a different guide.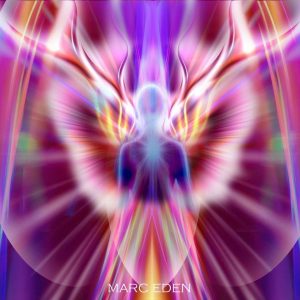 For more information on Marc and his artwork. Please visit https://www.facebook.com/7thDimensionalArt.