July 28th, 2014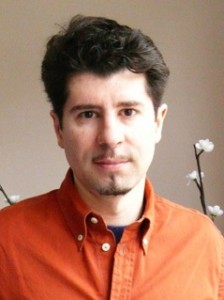 Below is my Q&A with Max Corradi, author of Cures without Side Effects
1. What are your books about?
My books are mainly about complementary and alternative medicine, self help and self healing with a focus on various possible cures without side effects. The information contained in my books are a blend of ancient spiritual and medical knowledge and modern medical knowledge. Nowadays people don't have time to read and research so much, so my books are a kind summary of the most essential points useful for any individual that wants to become self -reliant in terms of healing and well being.
2. Why did you write them?
A few years ago I had a close friend which was suffering from a very aggressive cancer, while she was doing a whole range of both conventional and complementary therapies she asked me to write down all the advices I was giving her over the phone and that gave me the idea that maybe more people could benefit from such type of knowledge about complementary cures without side effects.While writing the first book many ideas sprang forth for the second book and the same happened while writing the second and so on. I'm now writing my fifth book. Moreover,I strongly believe that people should be made aware of all possible treatments, cures and methods to find inner happiness and awakening.
3. What do you think people will learn from them?
My hope is that people will find their own path to joy, health and fulfilment and my books could serve as a practical guide to that in some way.The information that is contained in my books comes from years of research into holistic healing and ancient spiritual wisdom knowledge distilled through a modern way of thinking and living.
4. What are examples of complementary and alternative medicine and how can they help people?
There are many types of complementary therapies, in fact in my last book 'Cures without side effects' I describe some of the most essential and effective methods of healing without side effects according to my knowledge and experience that can be used alongside conventional medicine or as alternatives to conventional medicine according to the specific condition of the individual. These methods include healing using the subconscious mind, Nutraceutical Therapy, Phytotherapy, Spagyric Medicine, Tibetan Medicine, Homeopathy, Homotoxicology, Oligotherapy, Low Dose Medicine and Physiological Regulating Medicine. Each of these healing approaches has its own point of view, theory and application, but they all have in common the fact that they don't disturb the subtle energy or natural physiology of the individual but help to create the conditions for self healing, which is a natural condition.
5. Why did you get interested in complementary and alternative medicine?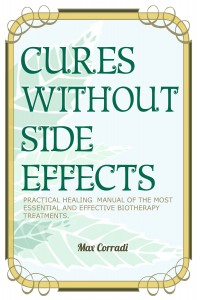 I have been interested in complementary medicine and self help since I was a teenager. My mother took me to an homeopath at an early age and I always had good results with this type of approach. Then a few years later, after spending time touring the world as a professional musician I developed a few health conditions related to poor quality sleep and bad eating and drinking habits. At that time the doctors wanted to prescribed me all sorts of chemical substances and antidepressant drugs which I refused as they all seemed to have all sorts of of side effects. Then one morning I remembered how homeopathy had worked for me in the past so I decided to start training professionally in that field and learn as much as I could about complementary medicine in general. At the same time I joined a Buddhist meditation group and that opened me the way to spiritual knowledge and research as well.
6. Where can people get a copy of your books?
All my books can be bought directly from amazon in both paperback and kindle version and they can also be ordered and purchased in any local bookshop.
This is the link to my amazon author page: http://www.amazon.com/Max-Corradi/e/B00GXDNOIS/ref=ntt_dp_epwbk_0 where one can find all my published books.
This is the link to my latest book 'Cures without side effects'.
http://www.amazon.com/Cures-without-side-effects-biotherapy-ebook/dp/B00L6CIWQA/ref=la_B00GXDNOIS_1_2?s=books&ie=UTF8&qid=1406043245&sr=1-2