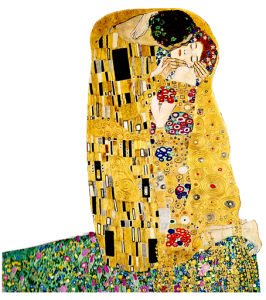 Are you a conscious single woman who's feeling ready to make some Love Magic to manifest your soulmate?
If so then today's your lucky day!
Thousands of women from around the world are joining together TODAY for the Art of Love FREE annual series led by our friends, bestselling author Arielle Ford and Feminine Power founder Claire Zammit…
AND I've just learned that for the kick-off later today they're being joined by internationally acclaimed spiritual teacher Marianne Williamson!
Sign up for the series to hear from Marianne, Claire, Arielle, and more by CLICKING HERE
The series is called The 5 Keys Conscious Women Need to Know to Meet the Right Partner and Create Lifelong Love.
And besides basking in the brilliance of Marianne, you'll get to hear Arielle and Claire sharing the essence of the 5 keys they've discovered that can awaken your power to vision and magnetize the loving partnership you're seeking.
You'll be guided through process to set a powerful intention to manifest love miracles in the coming days and weeks…
And you'll also receive a complete overview of the event's 10 days' worth of FREE seminars and panels!
The program includes 25 of the world's top luminaries & relationship experts, including Dr. John Gray, Deepak Chopra, Marianne Williamson, Jack Canfield, Marci Shimoff, Dr. Jean Houston, Neale Donald Walsch, Alison Armstrong, Dr. Amir Levine and so many more love geniuses.
Discover their leading-edge insights across 5 Key Areas…
1. How to get clear on your vision of a loving Life Partnership and the qualities of a conscious man to look for.
2. How to release limiting beliefs about love, men, and marriage.
3. How to activate your Feminine Power and embrace and open to your radiance.
4. How to show up authentically, without dimming down your intelligence or strength, to magnetize your Soulmate to you.
5. And how to find ways to make connections that are (believe it or not) fun and ensure you avoid investing in the wrong people!
Plus, you'll also be super-inspired by a line-up of some of the most powerful and successful women in the personal-growth field…like JJ Virgin, Mary Morrissey, SARK, Melanie Benson Strick, Liz Dawn, Shanda Sumpter, Colette Baron-Reid and more!
These women will be sharing unplugged, up close and personal—because each manifested her life-partner after the age of 40 (some were close to 60!) and will be sharing how!
Sign up for the series to hear these amazing stories by CLICKING HERE
Don't miss your chance to take in all the Love Wisdom that Claire and Arielle are making available to you, all for free…
And make 2017 be the year you attract your soulmate!