March 9th, 2014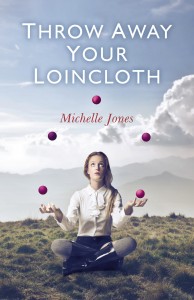 Throw Away Your Loincloth by Michelle Jones.
Spiritual development can be a lot like learning to fly a kite. It's no good trying to fly a 5 meter monster, unless you've learned to control the little ones first! If you go out to fly a kite, before you let it go, make sure you firmly attach the lines; if you are working to raise your consciousness you need to make sure the connection to your body and the real world is firmly attached, so that no matter how high you go, there is a clear path back.
This connection is called grounding and it can be as complicated or as simple as you want it to be. I did a workshop about 15 years ago that included a grounding ritual that took twenty minutes to perform and included tying one of your shoelaces to the leg of the chair on which you were sitting. I was desperate to ask what you did if you were not wearing shoes with laces, as mine were fastened with Velcro, but did not have the courage!
They had stipulated that trainers must be worn for comfort, but I suspect that it was more to do with the tying the laces to the leg of the chair thing!
I have a much easier solution: an imaginary extending lead that plugs you in to the earth's core. This is a very special sort of lead; it never ever gets tangled up in anything, unlike every other lead on the planet. It is a very simple idea, a bit like the extending and retracting lead on a vacuum cleaner; you pull out as much as you need, and then with the push of a button, it rewinds neatly at speed.
It works very well; but is most effective if you put a little effort into installing the software properly the first time you use it. "Software?" I hear you say… The brain is a computer; we are all familiar with that as a concept, so it follows then that anything new that we learn – reading, driving, applying mascara – is effectively new software, an App if you like! Over the years I have chosen to install the 'Babies and Childcare' App, the 'Pandering to Finicky Eaters' App and more recently the 'Coping with Teenagers' App, but I have deleted the 'Bedroom Tidying' App. They're on their own with that now.
To install the grounding App into your brain, take a few moments to really think about what you are doing; if you want to sit and use a traditional meditation technique that's fine, but thinking about it while performing a routine task, such as housework, walking or even changing a diaper is equally fine!
Whichever method of meditation or mindfulness you use, this is what you need to do.
Grounding App – Plugging in to the Earth
Imagine that there is an electric cable which is wound up inside your feet. It's quite safe, it cannot affect your everyday life in any way, but when you need that grounding connection to be really active, it will spring into action. Watch as it rapidly unwinds, shooting down into the ground, through the floors if you are inside a building, down through the layers of concrete and soil, through the strata of roots and archaeology, down past the bedrock, through millions of years of history… until it reaches the glowing magma at the center of the planet. Now the end of the cable forms into a plug which securely connects to a socket formed in the magma. This connection is completely safe, keeping you grounded and safe, leaving you free to traverse the heavens with your mind.
If you can, think about this slowly the first time you do it, think about each stage of the layers of the earth; it doesn't matter if you get these in the right order, or even if they are the right layers – you could have layers of cream cheese and chocolate – what matters is that you take your time over it.
Once you have done this, whenever you need that connection in the future, you can bring it into being at a moment's notice, just like flicking a switch!
There are many other ways of grounding and images you can use; I use the extending lead most of the time for sheer simplicity, but if I want to connect to a particular place then I imagine that roots are growing from my body, spreading out and down. These are both well-known methods but anything that you can relate to which firmly anchors you to the earth is fine.
There are many advantages to this grounding connection; if you feel lethargic or need a boost, you can plug yourself in and visualize earth energy flowing up the cable to energize you; it's amazing how much of a kick this can provide, especially when you are at the end of the day struggling to park in an overcrowded supermarket car park, preparing for the slog around the aisles.
Staying grounded is one of the key skills that motors any form of spiritual training or development forwards. As I said earlier, I struggled for years to succeed with meditation and spiritual development. It is just not enough to sit down in that well-worn loincloth and think of nothing.
So what happens if you do not bother with the whole grounding thing? You are certainly not going to end up with a personality disorder, or possessed by an opportunist demon, just looking for an empty body carelessly left unoccupied by someone meditating – but you might begin to feel seriously 'spaced' and find it difficult to concentrate for a while. We have all experienced days when we complain that we don't feel quite there… or not with it… boosting your grounding connection with a few deep breaths while visualizing your personal extension lead plugging in can have an immediate benefit! What I want to get across here is that this is not just for the rare occasions when you have the time to take time out; making this a part of your everyday life, building it into your day, can have a real and measurable effect.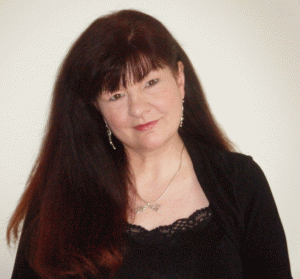 Throw Away Your Loincloth is a frank and funny account of the author's efforts to develop her spiritual and intuitive connections whilst looking after the family home, bringing up three children, holding down a high-powered job and generally living the sort of frantic life too many of us are used to! A serious accident ended her career, followed by aggressive breast cancer, but although these slowed Michelle down a little, she did not allow them to stop her from reaching for her dreams…
Paperback ISBN: 978-1-78099-115-3 | $22.95  |  £12.99 | 5 1/2 x 8 1/2 inches | 216×140 mm | 217PP eBook EISBN: 978-1-78099-116-0 | $9.99  |  £6.99