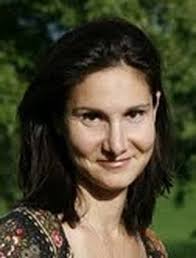 Amelia Rothman, a foreign-rights editor from New York, has a turbulent personal life. She juggles a divorce and two teenage kids, and decides to seek hypnotherapy to help her deal with insomnia and anxieties. But when during the session an unexpected event emerges, she tries to understand how it is relevant to her current life and why it suddenly triggers a series of synchronicities that take her on an unexpected personal journey to the depth of her subconscious.
At once a spiritual and psychological novel, Recognitions explores the concepts of past lives, recognition of people and their roles in our present lives and life lessons.
Recognitions is the first of a trilogy by Daniela Norris. Below is a Q&A with Daniela Norris.
1) Who are you and what do you do?
I am a former diplomat turned political writer, and with age and wisdom – inspirational author and speaker. I used to be interested in politics and international affairs, today I believe the 'big picture' is elsewhere.
2) What is the name of your book and a brief description?
Recognitions is my first novel (although it is my fourth published book) and is the first of a trilogy. It has several themes – starting with the possibly pre-destined role of people we meet. This is something I always wondered about – why do some encounters feel as if they were 'meant to be'.
It also touches on the themes of Asperger's syndrome and the sport of fencing.
3) What do you hope the reader will get from reading your book?
I am always amazed by how open-minded people are to concepts such as past lives and contact with the other side – things which I wasn't very open to myself until life forced me to stop and look into them. I hope readers of general fiction enjoy Recognitions as it was meant for them, and not written as a particularly spiritual novel, although it does touch on some spiritual themes.
4) As a child, what did you think you might do with your life?
I always knew I wanted to become a writer, but I also knew I needed to live a bit and have some interesting experiences before I could dedicate myself to writing. So I worked as a waitress, rode a large motorcycle in an advertising campaign, free-lanced as a film subtitle translator, and has a short career as a flight attendant, and then worked for the Foreign Service for ten years. Only then I felt I had enough to write about!
5)   Was there a point in your life where your view of the world/universe changed?
Yes, it was in 2010, when my twenty-year-old brother died in a mysterious drowning accident. His death didn't make much sense, and some strange things started happening following his death. Being a skeptic, this is when I embarked on my own 'skeptic's journey to contact with the other side' – trying to understand whether there was more to life than the 'here and now'.
6)       What do you hope to be remembered for most?
I would love to bring the concepts of past lives, reincarnation and life lessons into mainstream literature, and hope to do so with my trilogy – Recognitions, Premonitions and Transmissions.
7)       Who, living or dead, would you most like to have a conversation with?
Living: Paulo Coelho, I admire him as a writer who managed to bring spirituality to the mainstream in a grounded way.
Dead: Hippolyte Léon Denizard Rivail, aka Allan Kardec (1804 – 1869) – a French teacher and writer from Lyon. He is the author of the five books known as the Spiritist Codification and one of the founders of Spiritism.
8)       What key piece of advice would you give to your 16 year old self.
I'd probably say: "just keep going – you'll get to where you want to go in the end – and make sure you're having fun on the way!"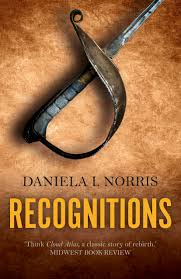 9)       Has there been a key teacher in your life?
My writing teacher and mentor is Susan Tiberghien, the founder and leader of the Geneva Writers Group, in Switzerland. My past-life-regression teacher and mentor is Andy Tomlinson, in the UK– I am eternally grateful to them both, as well to the many wonderful people in my life who teach me important life-lessons every single day.
10)   What do you hope to achieve next in life?
All the life-lessons I won't have time to learn and complete in my current life!
Please visit my website for upcoming events www.danielanorris.com