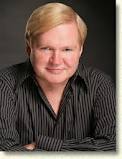 Gary Renard has created a TV series based on his Disappearance of the Universe books. According to his newsletter, it's called The Disappearance of the Universe. He's written (along with his co-writer and future co-executive producer, Elysia Skye) a great pilot episode and a five year Treatment for the series. They have a high powered Hollywood agent and are talking to Networks and producers.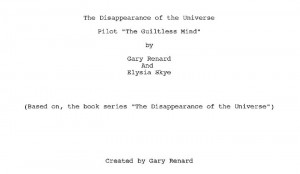 The description from the Facebook page states:
"Journey to the past and future to reveal to the masses the shocking truth about past lives, religion, sex, death, relationships, and a radical kind of forgiveness that will help save an entire world in jeopardy.
The Plot Outline states:
"Part comedy, part historical drama, and part reincarnation mystery, The Disappearance of the Universe (D.U.) is the edgy, episodic story of Gary, a former successful guitar player and now struggling day trader who retreats to the Maine countryside in despair over a recent bankruptcy and pending lawsuit, only to find that once he arrives two mysterious strangers appear in his living room to give him an assignment."