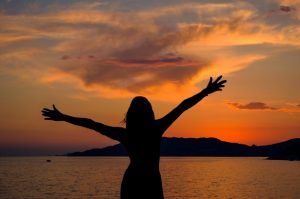 Life is full of ups and downs, and sometimes, it can feel like you are experiencing a lot more lows than highs, leading to feelings of failure, anxiety, and even depression in some cases.
Sadly, there is not much that can be done about those sneaky curveballs that life sometimes throws at you, but what you can do is change the way that you react to these challenges.
How? By building up your self-esteem.
Think about the most confident person that you know, and ask yourself:
How would they deal with a problem at work?
Would they shy away from conflict?
Or, would they tackle the situation head on?
You may feel safer and more secure by simply avoiding issues and hiding from difficult situations, but this is not good for your mental health in the long run.
Instead, follow these simple tips to improve your self-esteem and learn how to tackle life head on.
1.   Identify what you are good at
Everybody has talents. Some may be more difficult to recognize than others, but they are there nevertheless. By identifying your positive attributes or skills, you will immediately feel better about yourself. Plus, the act of doing something that you enjoy will boost your serotonin levels (the happy hormone), leaving you feeling content and more confident.
2.   Surround yourself with positive people
It goes without saying that positive people bring about feelings of happiness, as they are enthusiastic about life and supportive to those around them. Negative influences, on the other hand, will only bring you down and stop you from thriving. Eliminate these people from your life, and you will immediately see a difference.
3.   Take pride in your appearance
Looking good on the outside can have a huge impact on how you feel on the inside as well as how others react to you. For example, why not improve your smile with a tooth whitening kit from Kent Express, an online dental supplier, and actively try and flash those pearly whites to everyone around you? You will soon notice that people start smiling back. You may even form new positive relationships as a result of this simple act.
4.   Learn to say no
Part of being a more confident individual is learning how to say no to people. Most individuals with low self-esteem feel a constant need to impress others, and this often results in them saying yes to everything that is asked of them. This can lead to resentment and anger within a relationship, be that a personal or working one, and this is not healthy for either party involved. Setting yourself boundaries and knowing when to say no, as well as having the confidence to say that one little word, can work wonders for your overall morale and outlook on life.
5.   Don't strive for perfection
Perfection doesn't exist. Others around you may seem to have perfect lives, but underneath, they have the same insecurities and worries as everyone else. It's just that they have learnt how to deal with and accept these issues, whilst you are still struggling with them.
Worrying that every little action you take is not going to be perfect or live up to some ridiculously high standard that you have set yourself will only lead to procrastination and an ultimate failure to get results. This can lead to even more self-doubt and feelings of low self-esteem.
Instead, seize life with both hands. Try and fail at tasks. Remember that you will learn from your mistakes and come out the other side a stronger and more resilient person.
You can achieve anything you put your mind to. Don't ever forget that.