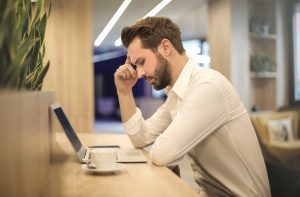 The symptoms of anxiety can range from off-putting to completely debilitating. If you have ever had to experience such an anxiety or panic attack, you know that the effects can stay with you for hours and sometimes days on end. The road to ridding yourself of anxiety can be a long one. Furthermore, it might not be entirely possible in certain situations to be completely free of anxiety and the attacks that often come with it.
The good news is that managing your anxiety is a realistic and achievable goal. While the first thing you should do is seek the advice and guidance of a qualified medical professional to help you understand and deal with your anxiety, there are a few things you can do to cope with anxiety better.
1. Writing
The practice of journaling is gaining traction as a way to manage anxiety and stress. Often referred to as expressive writing, this tactic is a concrete and active thing that you can do to cope with your anxiety. Some people report a reduction in their anxiety or panic attacks when they habitually journal about the things in their life that cause them the most stress. Others use writing to shorten panic and anxiety attacks as they are occurring. Sometimes when you read over what you've written, you'll start noticing patterns of triggers that you had not even realized before.
By writing out your experiences by hand, especially while they are happening, you allow your brain the chance to slow down and organize those thoughts that tend to storm your mind when you are in the midst of an attack; it is also a great way to distract you from the attack in progress. 
2. CBD Oil
While there is some controversy surrounding the use of CBD oil as a method for relieving pain, more research is revealing the positive effects that CBD has on those who suffer from anxiety. CBD oil is not the same as marijuana, because it lacks the amount of THC necessary to result in a "high" for those who use it. Instead, the oil is meant to calm the areas of the brain that tend to go haywire during panic attacks.
Ultimately, the research on the long-term use of CBD oil to treat anxiety is still in its infancy. Some claim that to reap the best benefits from such a substance, you should look into wholesale full-spectrum oil. This differs from regular CBD oil in that it contains other cannabinoids, not just CBD. 
3. Tweak Your Diet
The road to a life without anxiety will no doubt require you to make some permanent lifestyle changes. Adding certain foods to your diet, for example, can truly help boost your mood and reduce some physical side effects of anxiety-like muscle tension and inflammation.  
While adding certain foods to your diet can help you cope with anxiety, removing others might help even more. Consider taking a permanent hiatus from alcohol and caffeine. If you are a smoker, cutting out cigarettes can help reduce anxiety too.