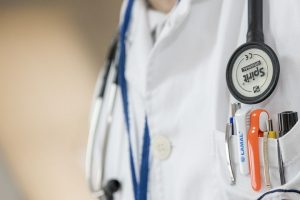 Spirituality is a crucial determinant of physical, emotional and social health and may, in some situations, be a focal aspect of the management of some circumstances. Assessing spiritual and religious issues within the consultation is an important core expertise that requires sensitivity and subtle declarations, as well as religious and cultural tolerance.
Healthcare is an ancient occupation, it has certain elements of spirituality and ethereal values, that helps to make this profession the most respectful way of earning a livelihood.
Following are the spiritual aspects of the medical billing profession:
Religiosity:
The most common terms that are used in the medical and psychological literature are "religious commitment" or "religiosity" which addresses the endorsement of practices, beliefs, attitudes or sentiments that are relevant to the organized community of faith.
Although religiosity and spirituality are two overlapping terms due to distinct concepts of religiosity about marginalized or pathologies terms in the medical field and especially psychological practices. It has been entrenched since the time of Freud who described religion as 'a universal obsessional neurosis' and the 'mystical experience of unity' as a 'regression to primary narcissism'.
There was a conflict of Jung's concept about this terminology; According to Jung's concept, this profession just provides central human motivation to the population. Moreover, religious content is exclusively a part of psychosis and, uncommonly, religious faith can be a cause for people feeling reluctant to access important medical treatment for themselves or their families. These, of course, are arguments for open dialogue and a better comprehension of religious and spiritual issues into healthcare.
Spirituality and Mental Health:
According to the multitude of theories about religiosity and health, it has been found that physicians with high religiosity are considerably more likely to report that patients often mention religious and spiritual issues; they have a firm belief that religion and spirituality significantly influence health, and interpret the influence of religion and spirituality in positive rather than negative ways. Among several physicians, psychiatrists have the least likely belief in religiosity, they usually tend to call themselves "spiritual" instead of religious.
Interestingly, doctors with strong religious beliefs are less likely to refer to psychiatrists and more likely to refer to the clergy or religious counselors for mental health problems because of the firm association with religious beliefs of patients and doctors simultaneously.
Spirituality as a health determinant Spirituality affects directly upon a wide range of health determinants. There are several mechanisms are postulated as to how religion and spirituality produce health benefits;
The healthcare profession plays an important role in the betterment of society. It has an ancient connection with the interests of the people. Overall, there is a considerable financial impact of this industry over the annual revenue generated. The health mentor helps to identify and heal physical or mental ailment and provide strength to the human source all around the globe.
This profession also impacts society in a multitude of way due to the synergistic effect of a number of factors. Spirituality, mental health and suicide Reviews of the literature are increasingly promoting that spirituality has a positive impact on social, mental and emotional health.
Fast-pacing trends in youth suicide suggest that there may be too little attention being provided to the 'protective factors' against mental illness of which, particularly for adolescents, are connectedness and having a spiritual or religious dimension to one's life.
Moreover, religious commitment is explicitly associated with the increasing number of suicides including those with comorbidities such as childhood abuse and psychosis.
Religious commitment is affiliated with a reduced incidence and a significantly quicker recovery from depression for the elderly. Therefore several physicians refer to the religious or spiritual mental health of their patients.
When used effectively, religion and spirituality can assist counseling and psychotherapy, although most clinicians, including psychotherapists, do not feel well enough qualified to provide such services to their patients.
Mortality:
Health care services can also help to prolong the mortality measure of a human. Some observational studies address that people who visit their physicians promptly are more likely to live longer lives. According to another study the increased levels of IL-6 are associated with an increased incidence of disease. A research study involving 1700 older adults showed that those who attended church were half as likely to have raised levels of IL-6 (10). It has been hypothesized by most of the scholars that religious commitment may improve stress control by offering better coping mechanisms, richer social support, and the strength of personal values and worldview.
Prevents substance abuse:
Spirituality and substance abuse Religiosity is helps to prevent drug and alcohol abuse among the population. According to a recent study, one study showed that 89% of alcoholics lost inquisitiveness in religious issues in their teenage years, whereas among those without alcohol. One major issue is that only 20% had lost interest in drug consumption.
Healthcare providers also promote preventative measures against alcohol consumption by using spiritual and religious aspects and rehabilitate their patients from such habits that can cause a hazard to their physical and mental health. Adolescents also benefit from such consolidative treatment procedures that include meaning or spiritually focused content.
Taking a spiritual history Broaching philosophical, religious and spiritual issues within the medical consultation requires extensive expertise and sensitivity on behalf of the doctor and trust and openness from the patient. Doing this in an insensitive way, or trying to impose such issues on a patient against their will, may possibly be havoc to the physical and mental health of the patient; but neglecting religious and spiritual issues important to the patient is also unlikely to produce an optimal outcome.
It will not be meaningful and successful without cultural patience and tolerance, because in countries like the USA where there is an enormous diversity of religions and culture the ability to be no arrogant, and the avoidance of imposing one's personal views onto another. A doctor is an autonomous agent as much as the patient is and must always sustain the right to follow their own conscience when the patient's wishes jeopardize the doctor's principles in relation to a major moral or medical issue.
Conclusion:
It is important that doctors and patients define, explore and express 'spirituality' in a way that results in the better physical and mental health of their population that is relevant to their own views, culture, and background. Whatever one's views, an active search for meaning is an integral part of what makes us the part of a civilized society.