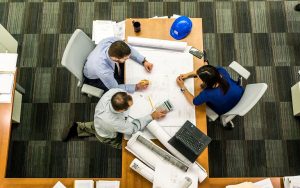 Starting a business is easier said than done. There are actually many people that venture into business but fail to thrive just a few months down the line. And, they do not fail because they lack excellent ideas or resources. No. It's due to the fact that they have no one to teach them the dynamics of handling the challenges that they encounter. Fortunately, there are various tools that can be used by entrepreneurs that are still green. One such tool is the Entrepreneur podcast. It is one of the most effective sources of advice that's ignored by the majority of upcoming investors mainly because they are unaware of its ability to help. Since it's streamed via the internet, you can listen to the insights from any location even when on the go. It's therefore much better than attending a motivational seminar because you can always repeat it without any limitations. Continue reading below to learn why you should add listening to podcasts in your wish list this festive season.
 1. Learn from the Best
As an entrepreneur, you should seek advice from those that have succeeded in establishing their businesses. Since you can't learn from failed entrepreneurs, you have to borrow a leaf from those that are already living their dream. The podcasts are usually recorded by very knowledgeable business people that have obviously been through thick and thin but still emerged victorious. The podcasters actually emphasize the importance of being a risk taker. They encourage you to ignore your fears and go for what you deserve. The other benefit is that you will be able to connect with other entrepreneurs through the comments section. Such connections come in handy when you want to promote your business.
2. Shorten the Learning Curve
 When getting your feet wet in the world of business, you will encounter many challenges and people that will make you believe that your dream is impossible to achieve. Like earlier mentioned in the article, most entrepreneurs fail because they don't have someone to mentor them. For you to keep soldiering on, you need to connect with people that have similar ambitions to yours. And that's exactly what the podcasts offer to anyone that can spare just a few minutes of their time. Lack of a mentor means you will learn to do business the hard way. The problem is that the learning curve can be long when you don't have someone to guide you.
 3. Build on your Confidence
 Every entrepreneur suffers from the fear of the unknown. This is despite the fact that everyone first carries out intensive research on the industry that they want to venture into. The fear of the unknown can intimidate you from doing what you are supposed to do to take your enterprise to the next level. As a matter of fact, you can spend countless hours thinking about what could go wrong instead of anticipating for positive outcomes. But when you listen to inspirational podcasts, you will be patient because you understand that you can't accomplish everything in an overnight. You will also realize that you can also make it just like those that are ahead of you. All in all, you will have realistic expectations when running your business.
 4. Know the Experiences to Expect
 Many people venture into business without knowing what they are getting themselves into. Such people end up throwing in the towel when they encounter certain obstacles. When you get used to listening to advice that's available on podcasts, you will learn that there are other people that were in the same situation that you are experiencing decades ago. Such common hardships are usually documented, you will know them in advance and prepare to counter them so that your enterprise can survive. You will also be able to identify the areas that you need to improve on even before you get feedback from your customers.