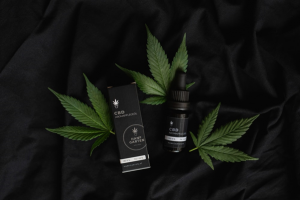 CBD oil is produced from hemp or cannabis, and recently it has become increasingly popular in America as well as other destinations around the world. Research has suggested that this oil could help to combat a range of health conditions. Some people use CBD for its anti-inflammatory properties, others use it for epilepsy, and some turn to CBD for anxiety.
Many people have heard about CBD oil because of its increasing popularity but they may not be all that familiar with the ins and outs of the product. In fact, there are most likely many things you do not know about CBD oil or organic CBD edibles. In this article, we hope to change that by presenting some little-known facts about these oils.
Some Interesting Facts about this Oil
From purchasing a weed vaporizer to buying CBD oil, you can everything with greater ease and convenience by going online. If you are thinking about trying CBD oil or you just want to find out more, check out these interesting facts:
CBD Oil Won't Get You High
One thing that many people wonder is whether CBD oil can get you stoned. Well, it works with different receptors in the endocannabinoid system, and this means it will not get you high. So, if you are looking to use if to help with health issues, you won't have to worry about getting stoned at the same time.
Various Methods Are Used to Extract the Oil
Another thing you may not realize is that there are various methods that are used to extract CBD oil. The oil is a derivative of various parts of cannabis or hemp plants. Some of the extraction methods used include sub-critical CO2 extraction, supercritical CO2 extraction, dry ice extraction, cold-ethanol alcohol extraction, and olive oil extraction.
It May Help with PTSD Symptoms
The symptoms of Post-Traumatic Stress Disorder (PTSD) can be severe. Research indicates that CBD oil could play a big part in helping to decrease some of these symptoms, including anxiety and insomnia. Over time, this may result in it becoming a widely used alternative to prescription medications.
It Is Making it's Mark in the Medical Sector
CBD oil still has a way to go in terms of being approved in foods and dietary supplements. However, it is starting to make its mark in the medical sector, as demonstrated by the Food & Drug Administration's approval of Epidiolex. This is an oral treatment for two variations of epilepsy and is the first FDA-approved drug that contains an active marijuana ingredient.
CBD Oil Could Help Your Four-Legged Friend
CBD oil is not only undergoing continual research for use by humans but also as a treatment for various pet health issues. Clinical studies are still ongoing with regard to the use of CBD oil in dogs, with some researchers believing that the product could help dogs with inflamed joints, epilepsy, and anxiety.
The Oil Could be Effective for Treating Inflammatory Diseases
One of the key benefits of CBD oil is its anti-inflammatory properties. Severe inflammation can result from a range of health issues such as rheumatoid arthritis, multiple sclerosis, and spinal injuries to name but a few. The anti-inflammatory properties of CBD oil mean that it could be a form of treatment that provides relief to those who are suffering from serious and often debilitating inflammation.
CBD Oil Is Being Used by Cars and Coffee Shops
While it is not yet widespread, a rising number of bars and coffee shops are now offering CBD beverages. There are various coffee loungers and drinking establishments that have introduced CBD as part of their menu, and they are able to combine it with a range of different drinks.
Purchasing Options May Vary
For those considering buying CBD oil, it is worth noting that the purchasing options can vary based on the specific laws in your state. For oil derived from marijuana, you must purchase from legal state dispensaries. If you live in a state that allows CBD products, you can buy the hemp-derived oil with greater ease from a larger range of retailers as well as online.
An Exciting Future Ahead
While there continues to be a lot of research carried out into the benefits and effects of CBD oil, the findings so far seem to indicate that this product has a very exciting future. Already, researchers and scientists have learned a huge amount about what the product can do in terms of health, and even its potential to help with pet health is being explored.
Figures suggest that over the coming few years, the compound annual growth of this market you increase significantly. This is an indication of the expected popularity of CBD oils among consumers and various industries.