If you live in an urban area, your opportunities for getting to know the different cultures are better than those who live outside of the city.
Sometimes, however, the problem isn't that we would like to learn more about a religion or other cultures – as you could find answers right outside of your doorstep – but rather that we would like someone else to take a step outside of their comfort zone and learn a bit more.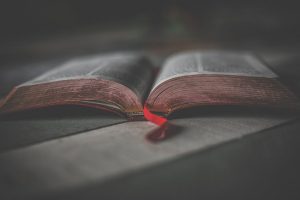 If you have a family member or a friend who you think could benefit from a dash of extra culture, you've come to the right place. Here is a handful of ways to learn more about other religions and cultures so that everyone can broaden their minds a bit.
#1 Getting to know the neighbours
First things first; if you would like someone you know to understand a religion better, you need to make the first move yourself. Get out there, talk to your neighbours, stay curious and nobody would have the heart to turn you down.
The best place to start this journey is really right in your own neighbourhood if you live in the city. That way, you have the opportunity to create more lasting friendships and can invite your other friend or family member over who you think could benefit from some more knowledge.
Plus, if they see that getting to know your neighbours and actually talking about different cultures and religions, they might dare to take the step themselves. Have a look at this site if you would like to educate yourself a bit first and learn about how many Muslims there are in the world, for example.
#2 Visit a Mosque or a Synagogue
A great way to gain an entirely new understanding of a religion is to visit their most holy place. All Mosques would be happy to welcome visitors and curious people from other cultures or religions who would like to learn more about Islam. Just stay polite, take your shoes off, and be friendly to those who invite you in.
If you don't know about any Mosques or Synagogues in your area, you can always just make a quick Google search to find your nearest one. Make sure that there isn't anything special going on that day, by the way, so that they have time to welcome you and answer all of your questions.
#3 Read about the religion
Finally, there is no better way to learn more than to make use of the Internet. You can find anything you are looking for there – but make sure that the sources are credible first. This is a smart move to make before you visit a Mosque, for example, so that you've educated yourself a bit beforehand and come prepared with your questions.
Send whatever you find off to your friend who you'd like to learn a bit more too, though, so that he or she is able to take in the information as well. Learning about religions can be a lot of fun, after all.