Nobody likes to have a low self-image. It can make you feel bad about yourself and it can also force you to see flaws that aren't really there. Improving your self-image is easy when you know which steps to take, and some of them are listed right here.
Be Kind
The little voice in the back of your head is way more powerful than you might think. You need to make a serious effort to try and be kind to yourself, and you also need to talk to yourself the same way that you would speak to your friends. Sure, this can be difficult at first, but the sooner you get into the routine of doing this, the better.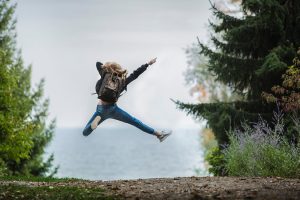 Don't Compare Yourself
Comparing yourself to other people is the best way for you to lower your self-esteem. It's so important that you focus on your own goals and the achievements that you want to make in life. Sure, other people may have different goals and that's great because it's your individuality that makes you great. You also don't need to be putting way more pressure on yourself either because if you do then you may end up setting unrealistic expectations for yourself.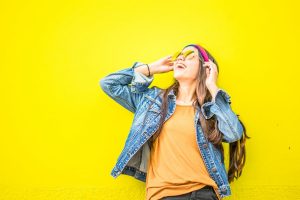 Move Around
Exercise can really help you to boost your level of motivation. So for this reason, you need to practice setting your goals. This will help you to gain confidence and it can also help you to feel way better about your self-image. Sure, you won't see results in the first day from a physical point of view, but the mental boost is instant. Breaking a sweat can also encourage the release of endorphins, which are hormones that help you to feel good about yourself. It doesn't take much to break a sweat either, and you should never feel pressured to go to the gym. You can do an exercise DVD or you can even go out on a jog with the dog. Little changes can sometimes have a huge impact on your life, and they can also help you to break down that mental block you have.
Nobody is Perfect
You should always strive to be the best version of yourself. Being perfect however, is a completely unrealistic goal. You will never be perfect, but neither will anyone else in the world. You may look at celebrities for inspiration and that's great, but even they have their flaws and they still experience the same issues that you do. Understanding this is crucial if you ever want to boost your self-confidence, and it can also help you to see the world from a completely new perspective. You also have to remember that you have to make mistakes if you ever want to learn and grow, so don't beat yourself up when something goes wrong. Everyone's been there, and if you don't make mistakes then you can never hope to develop as a strong individual.
Change what you Can 
It is so easy to dwell on things that are out of your control. You have to remember that this won't change much at all. Instead, you need to focus all of your energy on the things that you can change. This could include your clothes, your accessories and even your makeup as well. If you want to boost your wellbeing then it may even be a good idea for you to look into spiritual necklaces. Sometimes little changes like this can help you to get the motivation you need to take that next step and it can also help you to push through hard times.
Make Yourself Happy
The more time you spend doing the things that you love, the more likely you are to think positively. Try and schedule in some "you" time every single day. It doesn't matter whether you spend that time cooking, reading or even just lounging out on the couch because if it makes you happy then it is certainly worth doing. Believe it or not, this can work wonders for your self-confidence, and you would be surprised at how much it can help you to develop as a person.
Celebrate the Small Things
You got up this morning. That's an accomplishment, even though it doesn't feel like it. Celebrating the small victories in life can help you to feel better as soon as you get out of bed. Other victories include making your bed, having a healthy breakfast or even taking the time to pamper yourself in the morning. Sure, they don't seem like huge deals, but combined, they can really have an impact on your self-esteem.