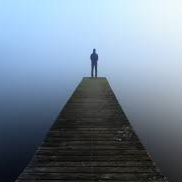 Summary: Learn about the ways to embrace spirituality in life to deepen the connection with the Self and Divine.
A close look at the world reveals experiences that are unhealthy and unsettling. Due to a widespread disharmony, the human beings often feel disconnected from the self and nature. Several of them constantly look for ways to feel inspired, to embrace the beauty of the universe, and to be able to live moments of humbleness and grounding that are central to the concept of spirituality.
The book, 'The Gifts of Imperfection by Brene Brown' defines spirituality as "Spirituality is recognizing and celebrating that we all are inextricably connected to each other by a power greater than all of us and that our connection to that power and to one another is grounded in love and compassion. Practicing spirituality brings a sense of purpose, heightened perspective, and divinity in the life of the people."
Whether it is spending time in the lap of breathtaking mountains, savoring a weekend of relaxation, or indulging in mindful practices– spirituality is rooted in the understanding that anything and everything is sacred.
Incorporate these six practices into the daily life and live more spiritually. Embrace who you are.
Delve in Meditation: The first step towards welcoming spirituality in life starts with the divine practice of meditation. Try to begin the day with meditation that helps practitioners spend their rest of the time feeling more centered. A few minutes spent in silence brings in many positive changes and experiences like calm mind with greater decisiveness, patience, and most importantly a sense of deeper connection with the inner self.  When individuals feel more connected to the self, they naturally exhibit love and compassion in everything they do. Become a Yoga Teacher in Rishikesh to learn the science of meditation and mantra chanting with refined keenness.
Practice Yoga and Pranayama: Connect to the higher source through yoga and pranayama practices. The act of conscious breathing fosters devoted sensations towards the Supreme and humanity. The performance of yoga asanas represents an inward journey to achieve self-realization and to meet the true self. Additionally, the Pranayama practices increase the sattva in the mind and intellect whereas the dedication to Hatha Yoga Third Series in Rishikesh India creates an ideal body assisting the practitioners on the spiritual path.
Take Spiritual Retreats:For those who feel stuck in the rut of stressful living and wish for a vibrant and authentic lifestyle– going for a spiritual holiday is the ultimate solution. Spiritual vacations in a recharging environment immensely fortify the resilience and grace that it takes to move forward on the path self-inquiry, happiness, connection, and divinity. The Spiritual weekends invite the individuals to indulge in self-care through yoga and meditation raises one's vibrancy levels. Nurture, soothe, and invigorate in the healing atmosphere with sacred yoga practices.
Adopt Yogic Philosophy in Life: The Yamas and Niyamas of Yoga Philosophy by sage Patanjali in his work of Yoga Sutras is a great way to cultivate spirituality in everyday life. The words of wisdom on Ahimsa (non-stealing), Satya (truthfulness), Santosha (contentment), etc., along with sacred teachings of non-judgment, compassion, and yoga helps people appreciate and honor feelings of love and gratitude towards the Self and others. With the application of Yamas and Niyamas into personal life, move closer to the world of union and inner communication. Become a Yoga Instructor in Rishikesh for learning the Yoga Philosophy from its core.
 Spend Time in Nature: The power of nature to restore human spirit is profound, as human beings are an integral part of the natural surroundings. Ecopsychology is a growing field that explores the relationship between nature and human beings, and studies show that connection to nature can reduce stress, increases feelings of overall wellness, and strengthens spirituality. With this interconnection with nature comes a greater sense of self.
Do Spiritual Reading: Indulge in spiritual readings to complement the daily meditation and yoga practices. Enjoy reading spiritual reads by great authors like Holy Shift! By Robert Holden, The Alchemist by Paulo Coelho, Bhagavad Gita, The Art of Happiness by HH Dalai Lama and Howard C. Cutler that inspires one to manifest a righteous attitude, to develop a heart of kindness, and to live a meaningful life.
With these practices and some more, one can explore spirituality in everyday life amidst all the mundane activities. Union of body, mind, and soul is the key to feel connected to a greater and divine power.
*****************
Author Bio-Bipin Baloni is a yoga teacher from India. His core specialization is in hatha and asthanga Yoga. He is a registered Yoga teacher who provides 200,300 and 500 hour yoga teacher training in rishikesh, India