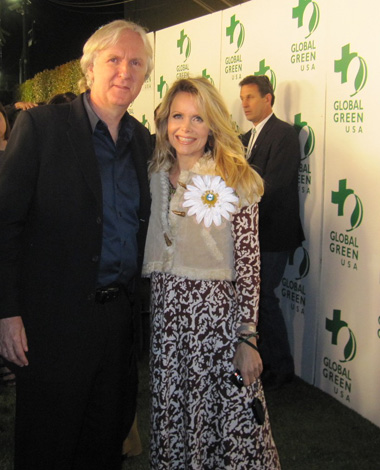 "Avatar" is one of the few blockbusters that delivers great entertainment while still weaving in messages that leave people touched, moved or inspired. One part of "Avatar" that hasn't really been a topic of conversation is that its lead character, Jake Sully (Sam Worthington), is a guy in a wheelchair. This is especially interesting considering that "Avatar" is the biggest action movie of the year.
Most of the media hasn't talked about why Cameron would have his protagonist be a paraplegic. However, in a recent interview with "Unbeaten" Producer, Tamara Henry (in photo above), James spoke about the message he was trying to convey by having a disabled person be the hero of the film. In their interview, he told Tamara,
"The breakthrough for me in writing Jake Sully's character was the realization that his personality hasn't changed. He's still a warrior. He's still a guy who will succeed."
Avatar's message about the unbeaten spirit of paraplegics is empowering to not only disabled people, but to everyone. It's also refreshing to hear that James Cameron was inspired and even had a breakthrough by making this a unique aspect of Avatar's main character.