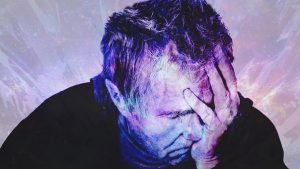 By Sarah Johnson
Stress can be exhausting. It's physically and emotionally draining to deal with stressors day in and day out, whether you're stressed by work, relationships, or you're dealing with major issues or life changes.
The stress that wears on you every day can make it difficult to sleep. You may feel burnt out at the end of the day, and while exhaustion may help you sleep, stress often does the exact opposite — keeping you up at night.
Stress, and anxiety in particular, can make it difficult to fall asleep. When you're stressed (and sleep deprived), your body produces more cortisol and adrenaline, stress hormones that make you feel alert. At the same time, you produce less serotonin, which helps you feel tired.
If you're feeling particularly anxious, worry can keep you up at night. You may lie in bed thinking about struggles you've faced throughout the day, or worry about what you have to do in the morning.
While you may not be able to stop all stress from affecting you, you can change how you react to it. Addressing mental health challenges, considering the root cause of stress, and establishing healthy sleep habits can help you reduce the effect stress has on your sleep. And when you get a better night's sleep, you're more mentally and physically prepared to deal with stress each day.
What You Can do to Reduce Stress and Sleep Better
Consider the root cause of your stress.
It's not always clear what's really stressing you out. Your thoughts may focus on things that seem trivial on the surface, but what's really bothering you may be a larger issue that's not obvious. Dig into the root cause of what's really stressing you out and think about how you can get past it and relax.
Get help for mental health challenges.
Sometimes, stress is more than a minor issue. Mental health challenges including PTSD, anxiety, and depression can significantly interfere with sleep. These conditions can also be exacerbated by sleep deprivation, so it's important that you get a good night's sleep. Reach out and get treatment for serious mental health conditions that can make it difficult to sleep at night.
Establish a healthy sleep routine.
A healthy sleep routine can be relaxing and help you settle down at night. You should go to bed and wake up around the same time each night and day, giving your brain and body a predictable schedule that can induce sleepiness around your usual bedtime. Maintain a regular routine as well, going through the same few steps each night before bed to signal to your brain and body that it's almost bedtime, and time to get sleepy. Avoid sleep pitfalls just before bed, such as screen time, caffeine, and late night exercise.
–
Practice meditation to calm and clear your mind.
Regular meditation practice can offer relaxation and may help you sleep better at night. It can mitigate the effects of insomnia, anxiety, and depression, and even genetically counteract the effect that stress has on your body. Mindfulness meditation including progressive muscle relaxation, counting meditation, and mindful breathing are particularly helpful in promoting relaxation and calmness for sleep. You can practice meditation at night when you lay down in bed, and you may doze off as you're meditating. Or, you can practice it throughout the day to relieve stress so you're more relaxed when you get to bed.
*Sarah Johnson*
Like us on Facebook <https://www.facebook.com/tucksleep>
Follow us on Twitter <https://twitter.com/TuckSleep>

Tuck Sleep Foundation is a community devoted to improving sleep hygiene,
health and wellness through the creation and dissemination of
comprehensive, unbiased, free web-based resources. Tuck has been featured
on NPR, Lifehacker, Radiolab and is referenced by many
colleges/universities and sleep organizations across the web.