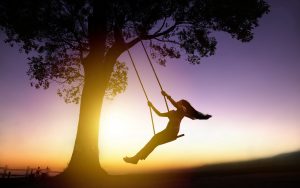 Every year, churches around the world plan youth retreats for teens in summer months. Similar in scope to bible camp, teen retreats are actually sleepovers for a predetermined number of days. This year, why not do something a little different with the teens in your congregation? Why not host a week-long summer retreat for teens so that you can fit everything in that you've never had time to do? Check out these ideas.
Camping Is a Must
Whether you choose to camp for the entire week of your youth retreat or simply the last few days, ending Saturday night so they can attend church services Sunday morning, the idea is to get them away from the noise and confusion of the digital world if only for a few days. Take them back to nature and pack every day with activities so that they won't miss their cell phones or mobile gaming devices. The closest to God we'll ever get on this earth is when surrounded by the beauty of His creation. You can split your groups into a 10 person tent, separating the boys and the girls, with an adult team leader per tent. It will be the experience of a lifetime for many of those kids who have never spent any time outside the city.
A Good Balance of Activities Throughout the Day
Teens, by their very nature, like to be kept busy. If they have too much time on their hands, they'll miss all the electronics they left behind. Plan a good balance of activities during the day so that you can work all that youthful energy out of them while helping them grow spiritually as individuals. Start the retreat off with a series of ice breakers in small and large groups. Then, depending on your location, you might want to consider boat paddling or rowing on a lake, scavenger hunts and even roasting marshmallows and telling tales around a campfire.
When camping, always have someone certified in CPR as well as a well-stocked first aid kit. Keep a charged cell phone on hand in the event that emergency rescue is needed, but always lay out the safety rules at the beginning of the retreat. This is an absolute must.
Quiet Time and Journaling
Some church groups like to hand out nicely bound journals so that their teens can write about their experiences on retreat. This is where they can record their most personal thoughts and they can have the option of sharing their entries or not. In much the same way as a diary works, this is where they can get their thoughts out so that they can revisit them in the future to chart their own growth, or see what still needs to be worked on. This is a time when they can connect with themselves and their God.
Teen retreats are often the highlight of a kid's summer, so make sure to balance church activities with sports and other events that aren't quite as heavy. A daily prayer service is always nice, but you will lose some teens still sitting on the fence if you force religion down their throats. Let it come naturally. Help them understand a better way of living and pray that you touch that quiet place in their hearts and souls where change and growth occur. Have a safe and fun-filled retreat in 2018. Remember, you may be the only face of God your kids ever see, so put on a kind expression and be there for those in need.