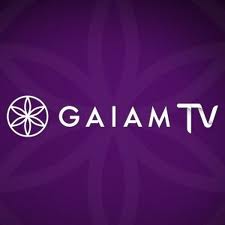 A couple weeks into the New Year and resolutions still abound; lose 10 pounds, save more money, spend more time with family ­ the list goes on and on. Aren't all resolutions just different paths to the same destination: Happiness? What if we simply resolved to be happier?
GaiamTV.com's Connect 2 Happiness campaign offers one simple resolution: for the next 30 days resolve to be happy! Do something each day to manifest happiness ­ in yourself, in others, and in the world. This one-of-a-kind challenge sends participants daily resolutions that inspire happiness, from walking in the grass to writing love notes and hugging a friend.
Connect 2 Happiness challenge participants will get 30 days of happiness resolutions delivered daily to their email inbox (starting anytime) ­absolutely FREE. Each resolution is a simple action that anyone can take. Participants will be guided through workouts, meditations, encouraged to perform random acts of kindness, and even receive exclusive gifts from GaiamTV.com!
GaiamTV.com's Connect 2 Happiness resolutions were designed to help foster happiness, harmony and balance. Join this unique challenge to spread happiness and make the world a better place.
Sign up absolutely free (with a valid email address) at www.connect2happiness.net. Each participant receives a no-obligation 7-day trial to Gaiam TV.com