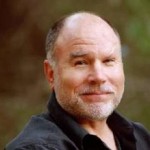 I spoke to Guy Finley about his new book, The Courage to Be Free: Discover Your Original Fearless Self
. With over 400 television and radio shows over the past 25 years and 4,000 self-realization seminars, Guy has a unique and insightful perspective on what it takes to overcome your fears…
Our conversation really dives into the tough questions such as why people are motivated by fear, how we can overcome our fears (even if we are facing the prospect of foreclosure, financial difficulties or an unsatisfying career) and even his thoughts on the relationship between fear and beauty…
That was really an eye-opening part of the conversation for me. Guy told me that when we are in a state of fear, then we can never appreciate beauty in our life because we are living in a state of resistance. That really made me realize how much we miss out on in life when we let our self be guided by our fears. Alternatively, when we choose to let go of our fear then we become open to possibilities that would not exist by giving in to our fears.
You can listen to our who conversation by clicking the button below
Guy is also giving away a free self realization starter kit to anyone if you click here.