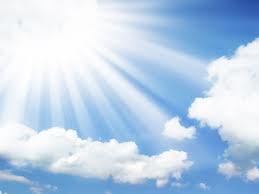 This article is a guest post by Katheryn Rivas.
Although I am interested in God and finding enlightenment, I do not prescribe to any one particular religion. I believe there are important things to be learned from all religions, and one tool I use to find information on various faiths is the internet.
I especially enjoy researching different faith-related blogs, which often contain personal views on faith and God. Through my research, I have found that even though people give different names to their religions and gods, the general message is usually always the same; peace, love and harmony.
I have just recently discovered the following three blogs, and I believe they are each worthy of note.
Dragon Intuitive.com
This blog is maintained by Travis Saunders, a self-professed spiritual psychic. According to the site, Dragon Intuitive was created to provide insights into spirituality, world belief and the nature of consciousness. There is an underlying theme of sci-fi and magic, which may be disconcerting for some. However, once you begin reading the content, you realize that the spiritual views of the site's webmaster and followers don't really differ in any way from other major world religions.
What is most interesting about Dragon Intuitive is that it grew from an online community known as "One World, Many Paths" and involves a virtual world of Second Life known as Reflection Island. Members and teachers create avatars which hold classes and discussions on spirituality and philosophy. The blog also creates podcasts and accepts guest posts from others interested in religion and spirituality.
BuddhismNow.Wordpress.com
This online Buddhist magazine comes to us from England and is published by the Buddhist Publishing Group. Buddhism Now contains meditations by Ajahn Sumedho, Corrado Pensa and Geshe Tashi Tsering. You can also listen to Buddhist chants from Korean temples. The website clearly explains Buddhism and provides advice on how to reach enlightenment through Buddhist religious practices and meditation.
The Buddhist Publishing group has published numerous books on the religion and provides the titles of these books on the Buddhism Now blog, as well as links to how you can purchase them online. The blog also provides the latest news on Dalai Lama, the head monk of the Gelugpa lineage of Tibetan Buddhism.
Christianity.com
This blog is an interesting look into the world of modern-day Christianity in the United States. Chrisitanity.com is a for-profit religious corporation that says it is dedicated to building up the church. At the heart of the website are essential tools for learning the Christian religion; the Bible, Bible study resources and schedules, a sermon-writing guide and Christianity facts and history. There is also an underlying political theme, as several articles contain references to government or are specifically about government policy.
Aside from political opinions, the blog is a great resource for anyone who is interested in learning more about the Christian faith and its current state in the United States, and the free online Bible is an added bonus.
Katheryn Rivas is a freelance writer and resident blogger at online universities, a site dedicated to distance higher education.  She welcomes your comments at katherynrivas87@gmail.com.