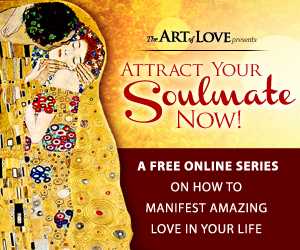 If you're like most people who are single and don't want to be, chances are you'd like to meet someone who's your equal partner, best friend, and is the love of your life.
You're not looking for just ANYONE…you're looking for your SOULMATE.

Attract Your Soulmate Now! F*ree Online Event
According to Soulmate Expert and best-selling author, Arielle Ford, the definition of a Soulmate is: "Someone with whom you can completely be yourself, share unconditional love with and when you look into each other's eyes you have the experience of being home."
You see, Arielle met her Soulmate, Brian, at the age of 43. The experience of love she received in their relationship changed her life forever.
Ever since then she's made it her mission in life to help other people manifest their own Soulmate…and she's gone on to impact hundreds of thousands of people from all corners of the globe!
This summer she's doing something really special. She's tracked down some of the world's leading love experts and brought them together for a never-before-experienced NO COST online series she is hosting called, Attract Your Soulmate Now!
It begins on July 10 for eight awe-inspiring days. Over 45 thought leaders and luminaries are ready to share their time-tested lessons to fast-track the process of bringing your SOULMATE to you.
Attract Your Soulmate Now! Reserve Your F*R*E*E Spot
Enjoy the wisdom and proven techniques of these world-renowned relationship experts including:
Harville Hendrix
John Gray
don Miguel Ruiz
Gay Hendricks
Alison Armstrong
Neale Donald Walsch
Debbie Ford
Bruce Lipton
Colette Baron Reid
Marci Shimoff
Cherie Carter Scott
Katherine Woodward Thomas
Nick Ortner
Evan Marc Katz
AND many, many more!
Plus, master panelists will share their best practices around releasing emotional blocks, improving self-love & confidence, cracking the man code, sex, dating, and the law of attraction.
You'll also hear from real-life Soulmate couples who have already blazed the trail to discover their own soul connections. They are shining examples of how you, too, can supercharge your own love vibration to attract your Soulmate–NOW!

Attract Your Soulmate Now! Reserve Your Spot
Remember, thanks to Arielle and the generosity of her sponsors, this series is delivered to you at absolutely NO CHARGE to listen.
Take just a minute to imagine what life will be like with your Soulmate by your side…
Visualize waking up to see your partner's loving eyes looking at you, smiling…
Imagine planning your days, weeks, and years together…
He (or she) is by your side, giving you strength for those inevitable tough times.
Your Soulmate is that person who sees your beauty, who fully appreciates you, who encourages you to excel, and is a partner who is totally committed to you.
Your Soulmate DOES exist, and sharing your lives together can be like living each day in a happy, blissful state.
Don't let false beliefs, old heartache or uninformed dating strategies hold you back. The techniques these experts will share with you have already helped hundreds of thousands of people all over the world to manifest their Soulmates. Now it's YOUR turn
CLICK HERE to Reserve your spot for Attract Your Soulmate Now!
When you register and join in this series, you'll discover surefire strategies to manifest the love of your life, including how to:
Move on from the past
Break through emotional blocks
Discover powerful manifestation tools
Create successful dating strategies
Be inspired and empowered to make love happen!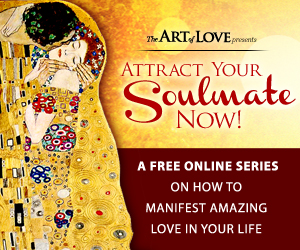 Each of these Soulmate experts holds a critical key that will help you attract and create the kind of connection your heart yearns for.
To make 2012 the year you find your Soulmate, I encourage you to take advantage of this opportunity right now and register for the event today.
With Love,
Matt Welsh
Creator of Spiritual Media Blog
PS: When you reserve your space in this one-of-a-kind series today you will also get immediate access to F*R*E*E heart-opening keepsake bonuses from John Gray, Katherine Woodward Thomas, Dr. Diana Kirschner, Marianne Williamson, Jean Houston, and Arielle Ford. I've been told this Limited Time Gift Bag offer won't be available for long, so I encourage you to register TODAY by CLICKING HERE!